Quality
Learn how quality is intrinsic to our success.
Quality Without Compromise
We place a strong focus on quality, striving to provide quality in all aspects of our operations. This means that we are focusing on quality in our leadership, our production processes, product development and in customer satisfaction. As a ISO 9001:2015 certified company we are focusing on continuous improvements or our internal and external processes.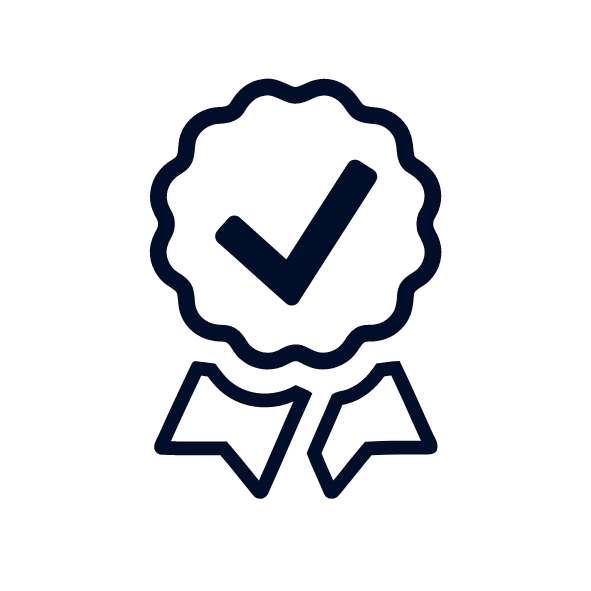 High-Quality Raw Materials
To ensure that the raw materials used in our hose production are high quality, the raw materials are tested at our laboratory and independent, external laboratories. The results will then be compared to documented supplier specifications. We then register and evaluate test results in internal documents prior to testing and acceptance in our hose production.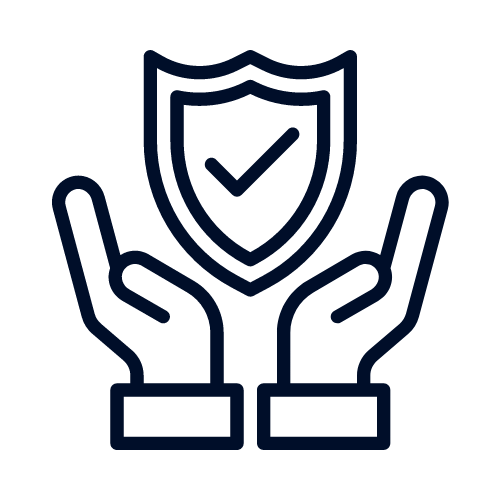 At Mandals, quality is a culture, which means that we focus on high-quality products and strive to remain a world-leading hose manufacturer where quality determines every step of the production process. To do so we have enabled a set of routines for internal control, quality assurance, deviation routines, and quality procedures.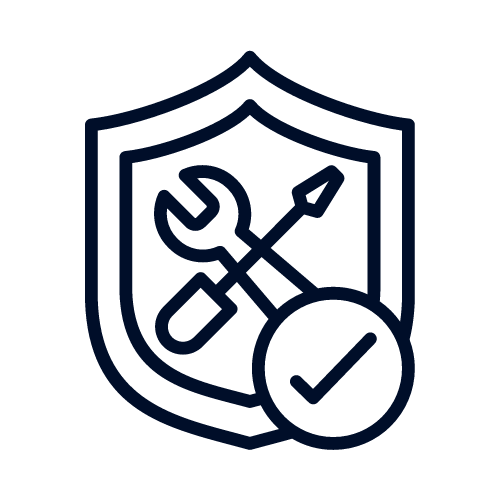 We rely on process control to maintain high levels of quality and efficiency in our manufacturing processes. Using inline monitoring, we can quickly detect and correct any issues that arise during production, minimizing the risk of defective products. Additionally, we have implemented smart factory technologies that improve automation and optimize production flow, allowing us to be more flexible and responsive to our customer's needs.
All of our lay-flat hoses and looms are designed and manufactured to meet or exceed industry standards and have a long service life. To ensure that our products meet and exceed these expectations we have implemented a series of quality control procedures. Raw materials, work in progress (WIP), and finished products are tested and documented according to and in compliance with international standards.
Samples from hose production are controlled and tested daily and according to regular frequencies to assure product quality. These tests include the following control points: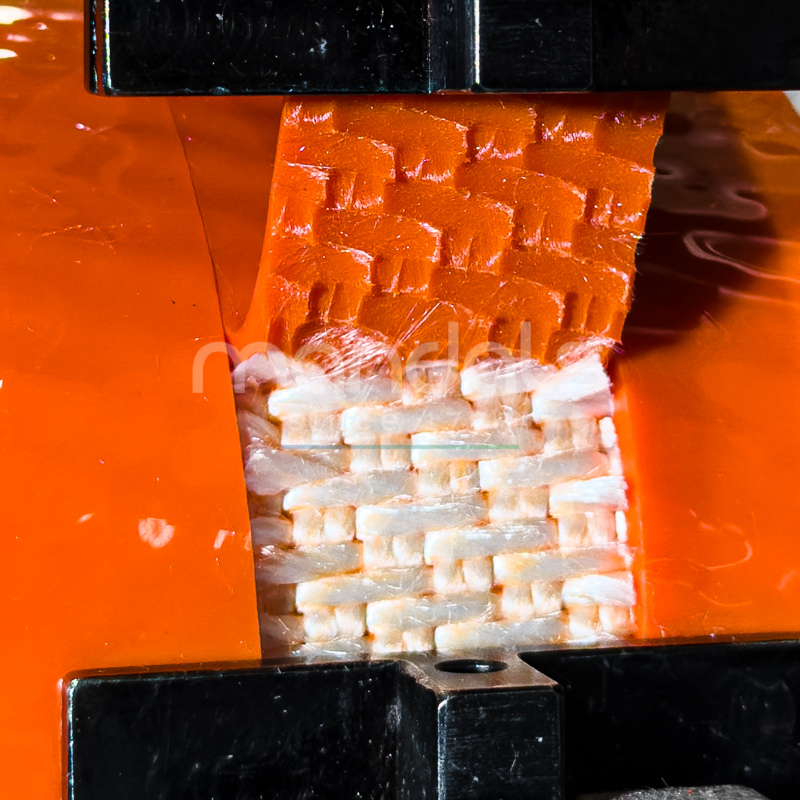 The test is performed by peeling and removing a portion of the cover or lining from the weave and determining the force needed to separate the layers.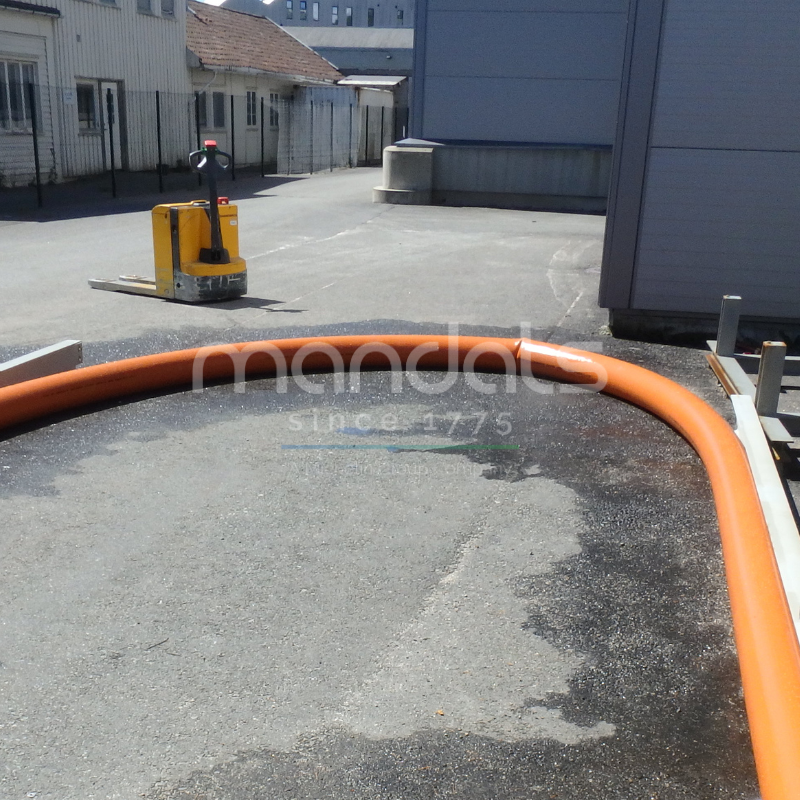 The test is conducted by bending the hose to an increasingly smaller radius and pressure to determine the minimum radius the hose can be bent in before the hose performs a kink.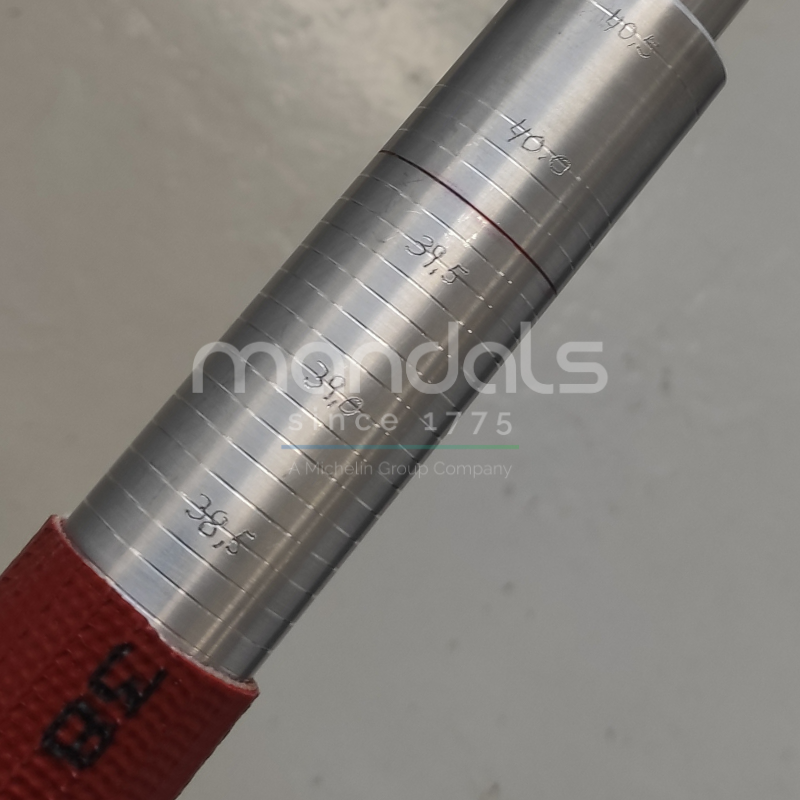 Diameter and Wall Thickness
The inside diameter of hose and the wall thickness are measured to ensure the hose meets the specifications within given limits.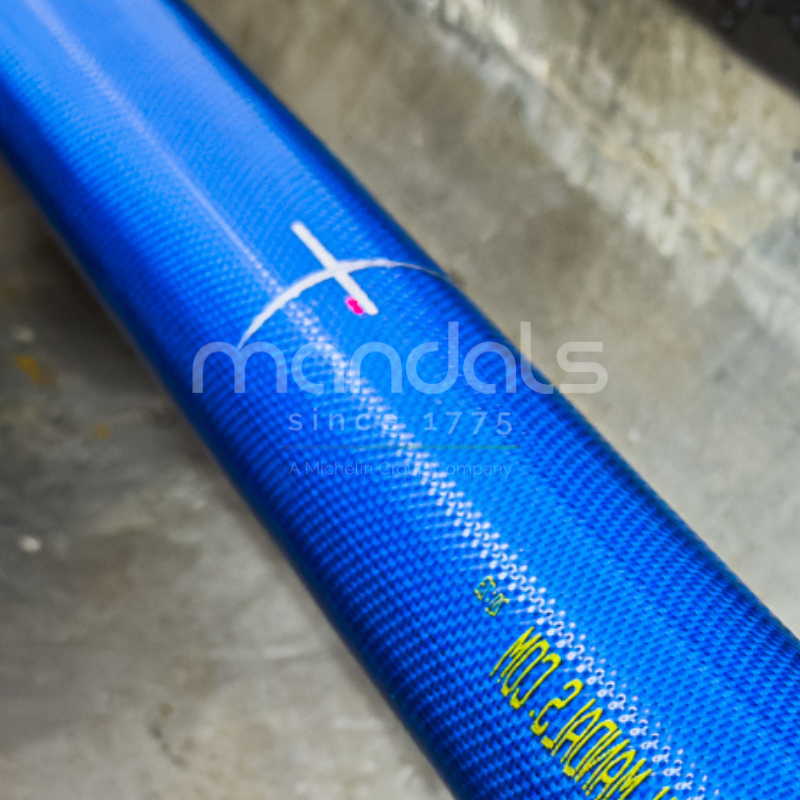 The tests are conducted for both hoses and yarn. The hoses are tested in the pressure bench while the yarn elongation is determined by measuring elongation at break.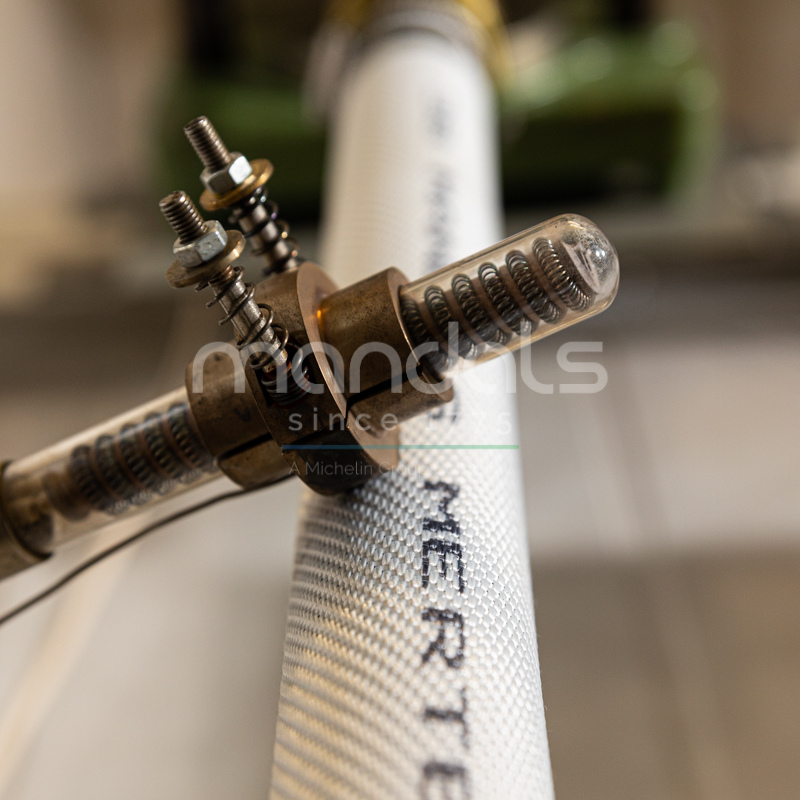 Hot Surface Resistance Testing
The purpose of the test is to determine the hot surface resistance. It is conducted by applying a heated element rod against the hose surface under specified conditions at which the hose shall not leak.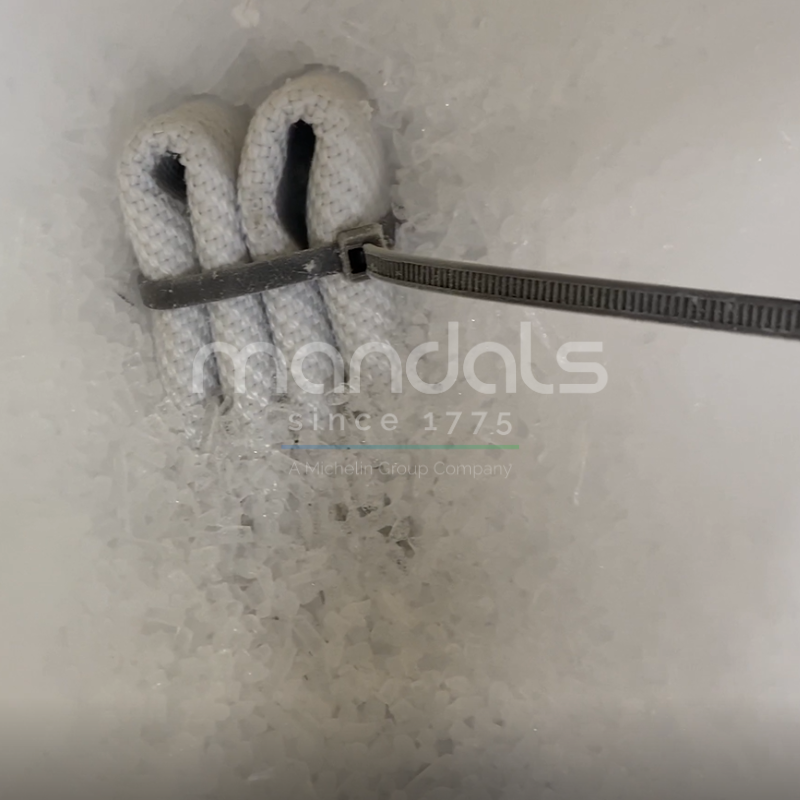 Low-Temperature Resistance
We also test flexibility at low temperatures and perform tests to determine that the lining does not form cracks at specified temperatures.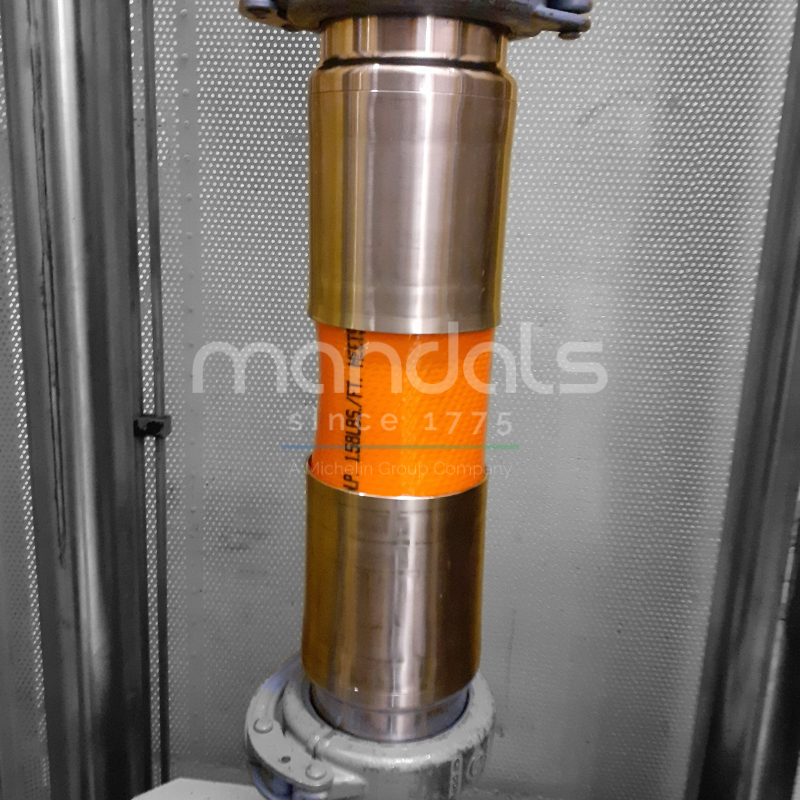 Tensile tests are conducted on both hose and yarn. The tensile strength of the hose is calculated as the sum of the individual strength of each yarn in the longitude direction. The tensile strenght of the yarn is measured at break.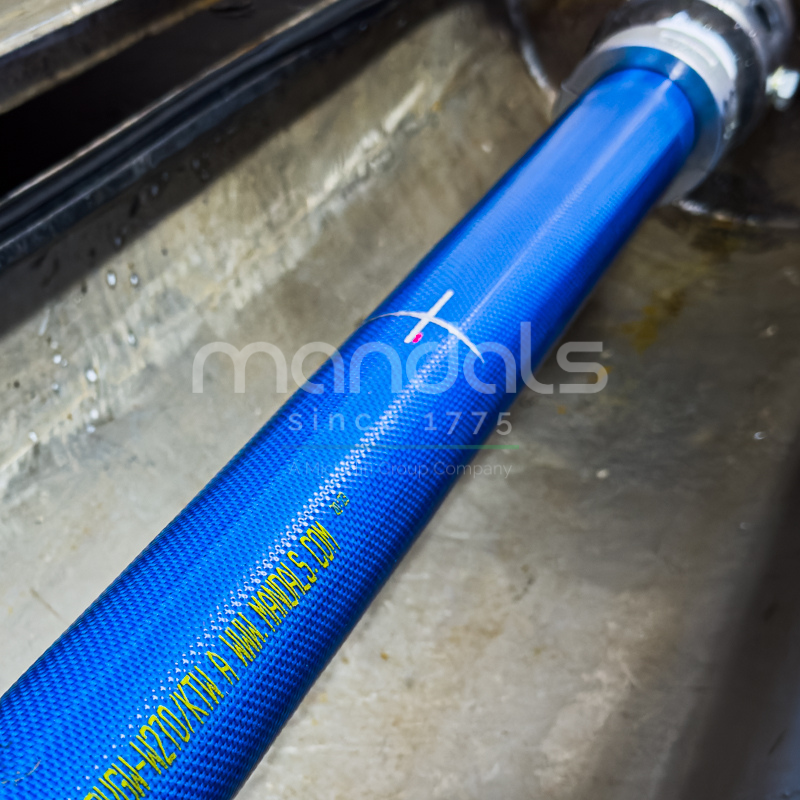 The test is conducted on the pressure bench. It is executed by applying pressure and measuring the twist of the hose.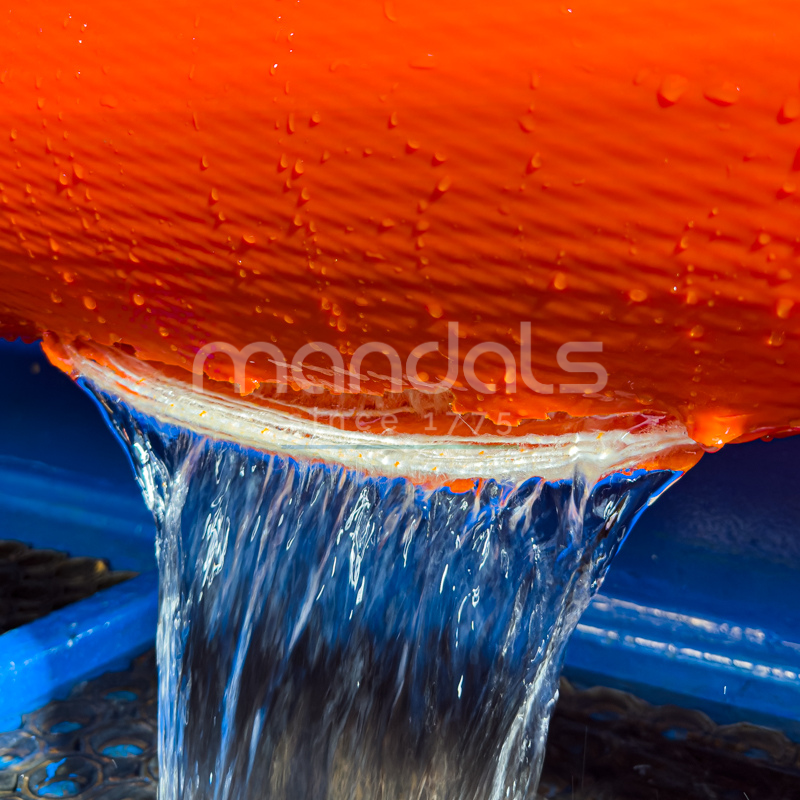 Hydrostatic Pressure Testing
Hydrostatic testing is performed to determine changes in length, diameter, and twist under specified pressures. Destructive pressure tests are performed to designate hose burst pressure. Burst pressure is typically tested with the hose in a straight position, but burst pressure can also be determined with the hose in a curved position. Hose assemblies with and without couplings are also tested for leakage.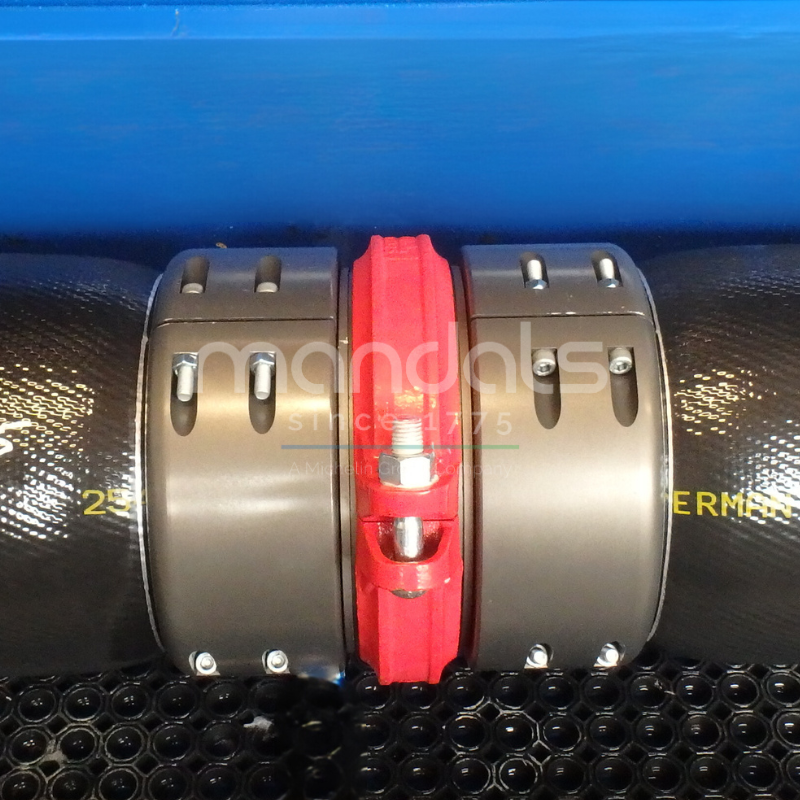 Hose/coupling assemblies are pressure tested to determine that the coupling will not leak, become damaged, or slide off the hose under many different test conditions. Some Hose/coupling assemblies are also subject to a tensile strength test with and without pressure to determine the holding power of the coupling to the hose.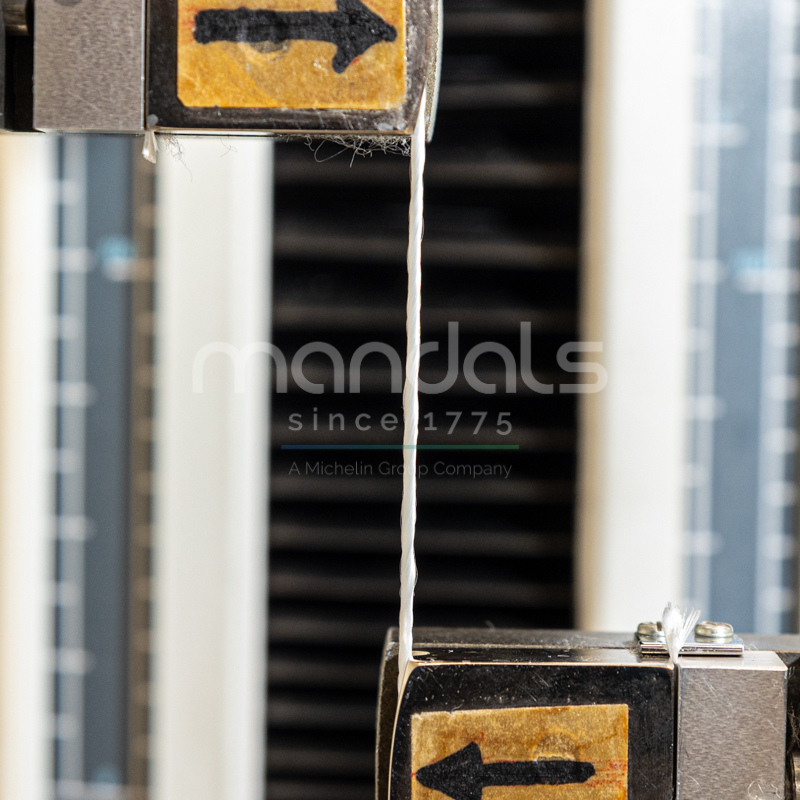 Many types of yarns are used and produced for all Mandals hose products and regular testing is crucial to assuring expected quality. Yarn is tested for weight, breaking strength, and elongation.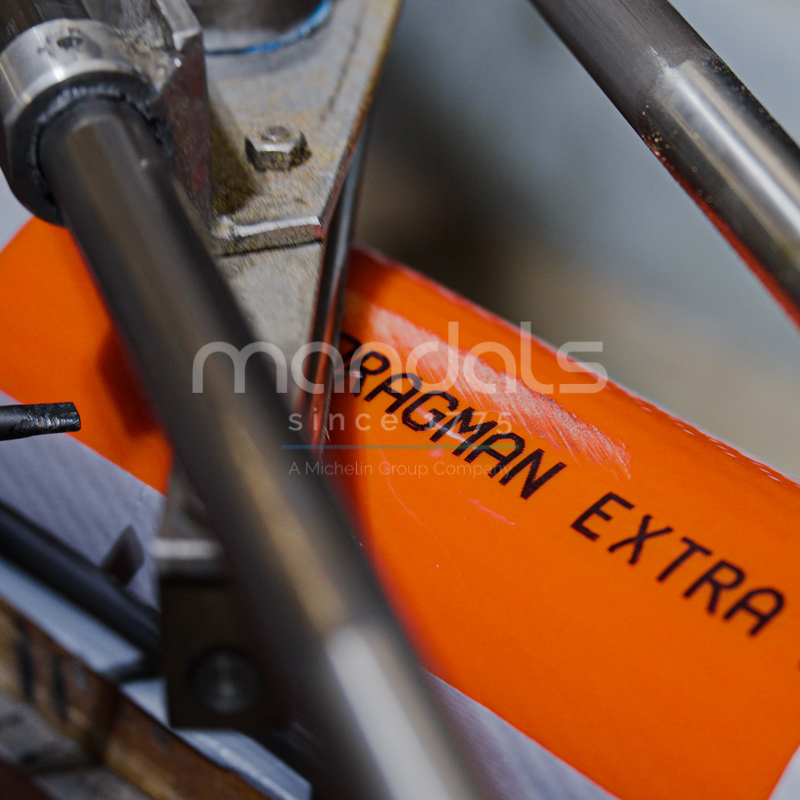 Abrasion Resistance Testing
The test determines the hose cover/lining resistance to abrasion. An abrasive cloth strip is used to abrade the test piece with a reciprocating movement until the weave is either exposed or the hose begins to leak.
Continuous Quality Improvements
Together with our trusted suppliers and Michelin, we are working on continuous quality improvement, from our raw material sourcing to the way we produce our products. These partnerships enable us to further research factors such as how chemical aging, temperatures, and different environments affect the materials in our hoses.
Invest in quality with Mandals. We prioritize research and partnerships with trusted suppliers and Michelin to ensure that our hoses are the best they can be – and you'll feel the difference when you choose us.
If you have questions regarding our quality control procedures, please contact us today.
Nordre Banegate 26, 
4515 Mandal, 
Norway