High-quality and flexible lay-flat hoses offered by us can improve performance in a variety of energy-related applications. For instance, they are an effective solution for the transport of drill water to remotely located drilling sites. Several major oil companies prefer our lay-flat hoses for the supply of water for frac operations.
Our hoses are designed to replace rigid pipelines, offering a solution that adapts to the terrain and reduces the need for manual labor and heavy transport. The light weight of our hoses makes them easy to spool up on reels, giving a small logistical footprint for storage and transport, while also being easy to deploy and retrieve.
Reliable and Efficient Solutions
Conductive hoses are required for the transport of liquids containing hydrocarbon or other flammable liquids, and our hoses offer a reliable and sturdy option for safe operations. Similarly, our lay-flat hoses can be utilized in the rehabilitation of old or leaking pipes and as oil spill lenses.
With high-quality construction and materials, you can rest assured knowing you're getting a safe and long-lasting product, reducing operational downtime.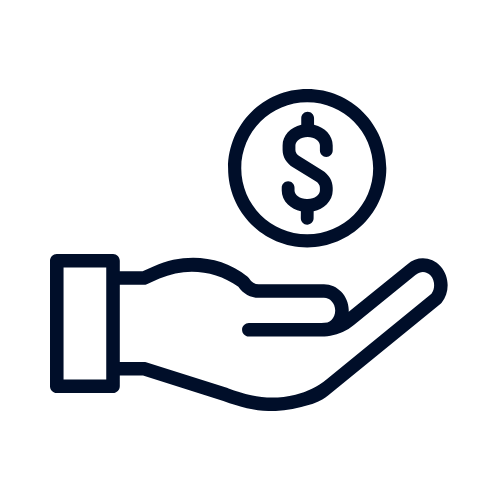 Incorporating our hoses for the transport of water and liquids will save you money compared to other traditional means of transporting liquids.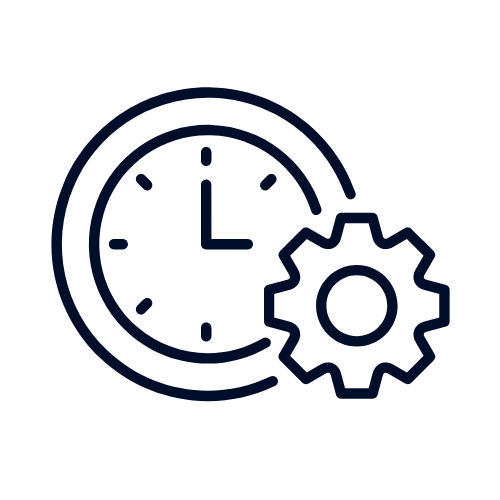 Get the work done in a shorter timeframe, with a more efficient solution, less manual labor, and less equipment.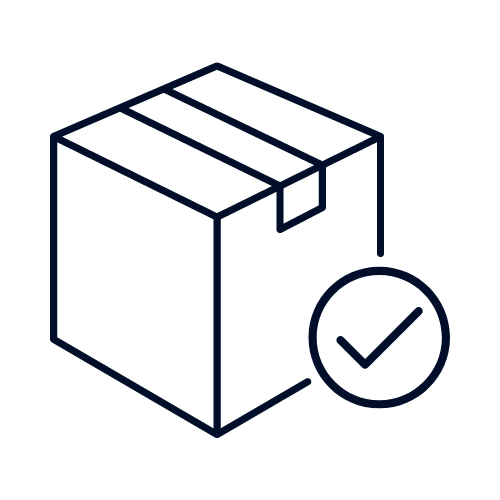 Small Logistical Footprint
Because it can be spooled up flat on a reel more effectively than rigid pipes and take up less space, our hoses have a smaller logistical footprint.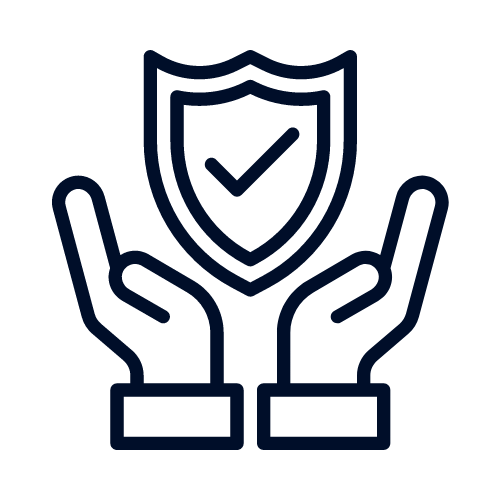 Our hoses are approved for safe transport of water and liquids in several applications.
Mandals Antistatica is an antistatic electrically-conductive flexible hose with excellent abrasion resistance. It is resistant to UV, ozone, oil, fuels and commonly used chemicals. Antistatica exceeds the conductivity spec. set by MIL-PRF-370 standard, stating an electric resistance of maximum 4,9 Ohm/m. The "dual" strapped hose exhibits less than 0,02 Ohm/m at operating pressure.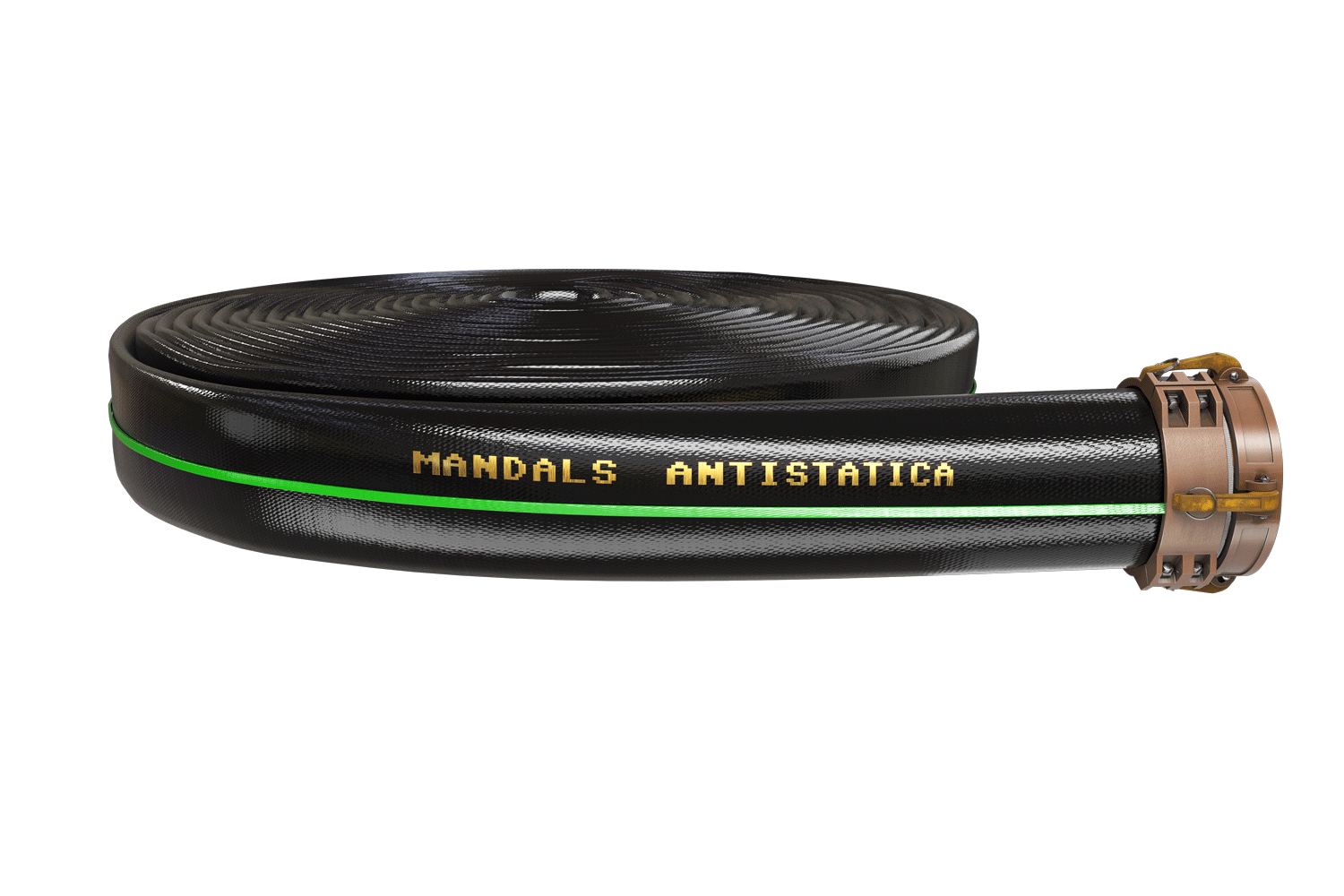 Flexitex is made to be the ideal rubber fluid transfer hose, made from a unique blend of nitrile rubber and PVC, with an added barrier to prevent damage from UV radiation. It's designed with a reinforced jacked of filament polyester yarn that the rubber blend has been extruded though – this gives a very strong adhesion between the cover and lining.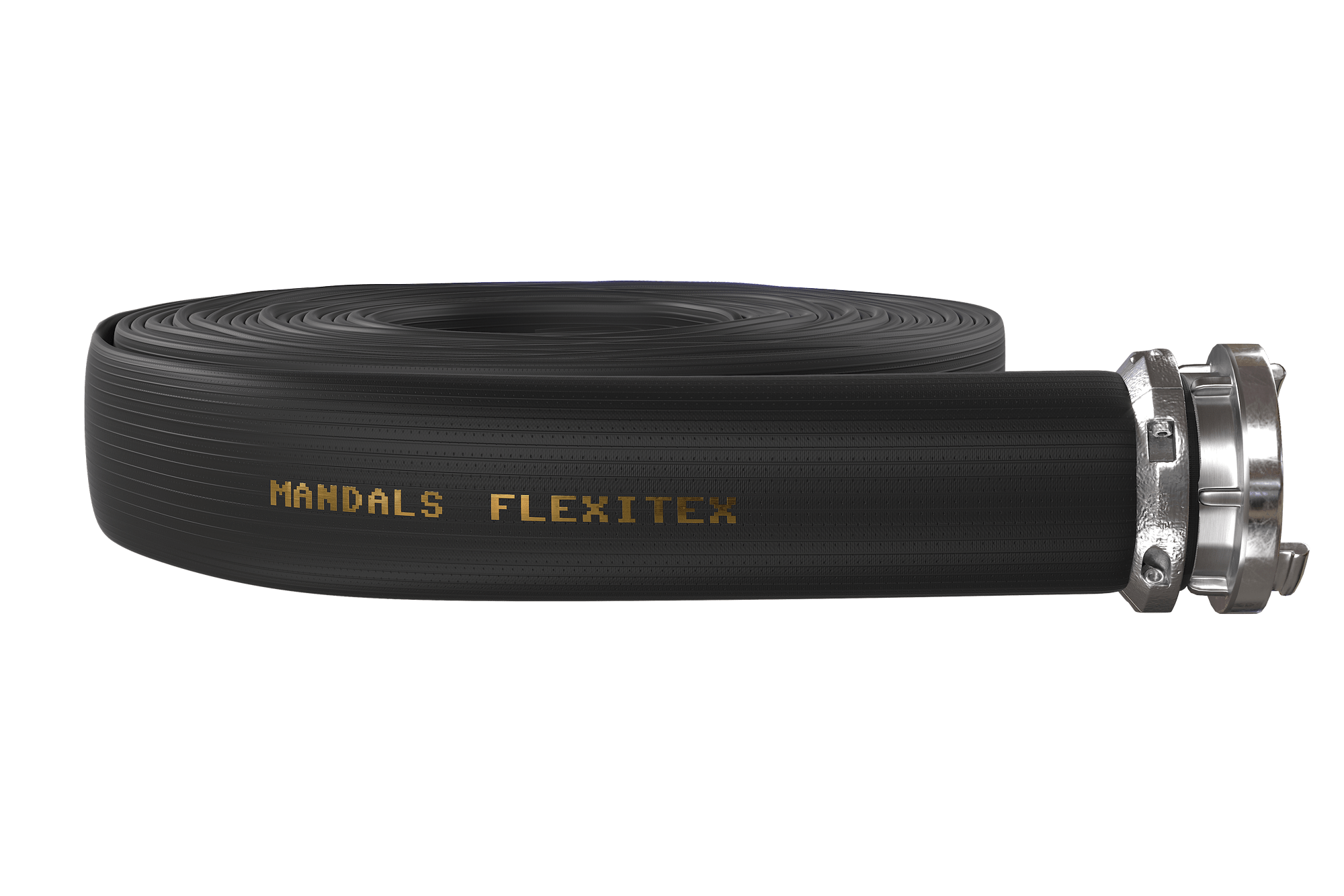 Superman High Volume Transfer (HVT) is our market-leading all-purpose hose for fluid transfer. Not only is Superman HVT designed for higher working pressures when transporting fluids, the hose is also heavily reinforced with exceptional resistance to abrasion and cutting. This is a hose you can rely on for a lifetime.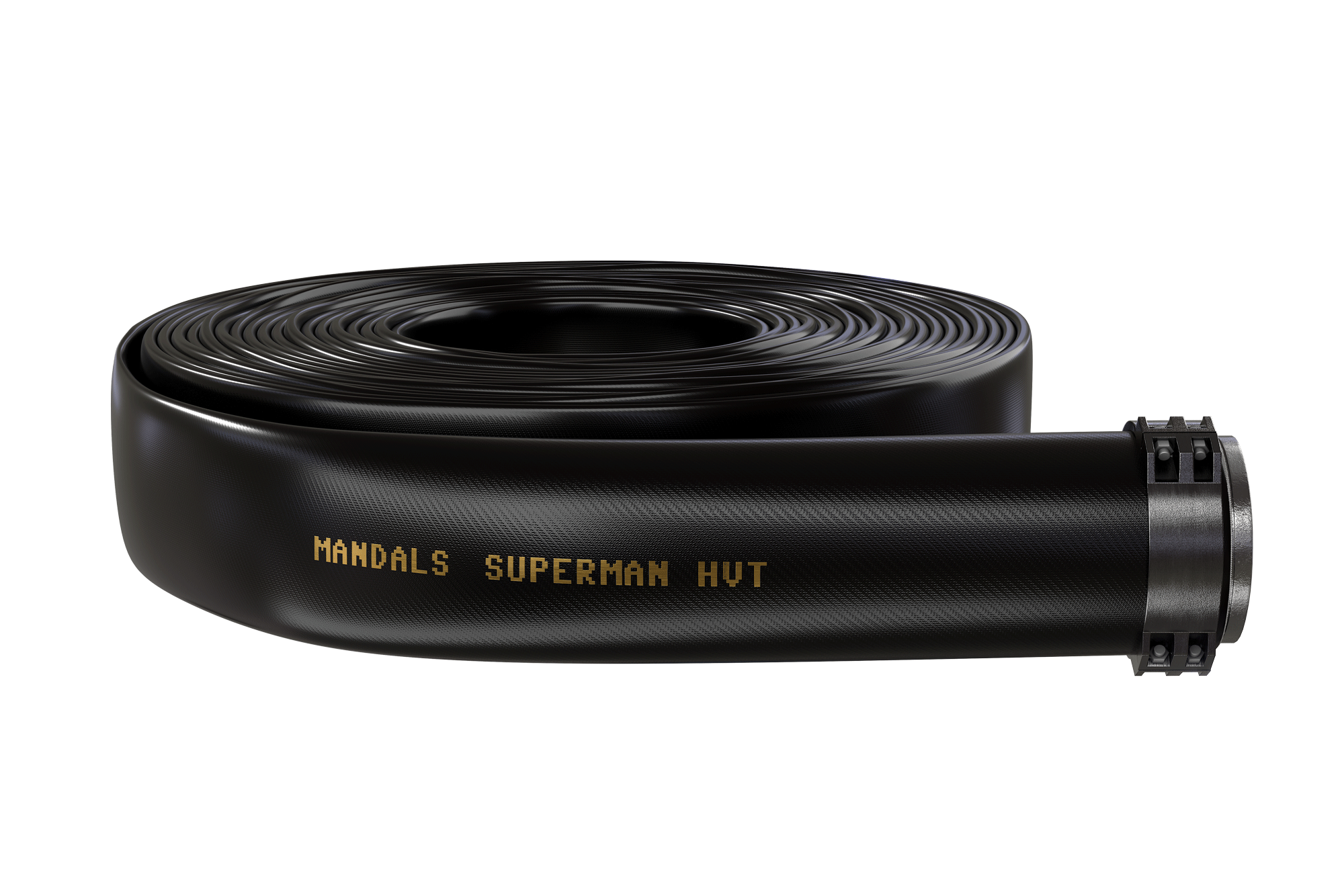 Mandals Ultraman High Volume Transfer (HVT) is a strong hose, with a lighter design compared to Superman. The hose is ideal for use within several industries because of its high operational pressure and compact, lightweight storage. Easy handling and a long lifetime make it a cost-efficient alternative. The hose is produced with the same high-quality TPU familiar as our other products.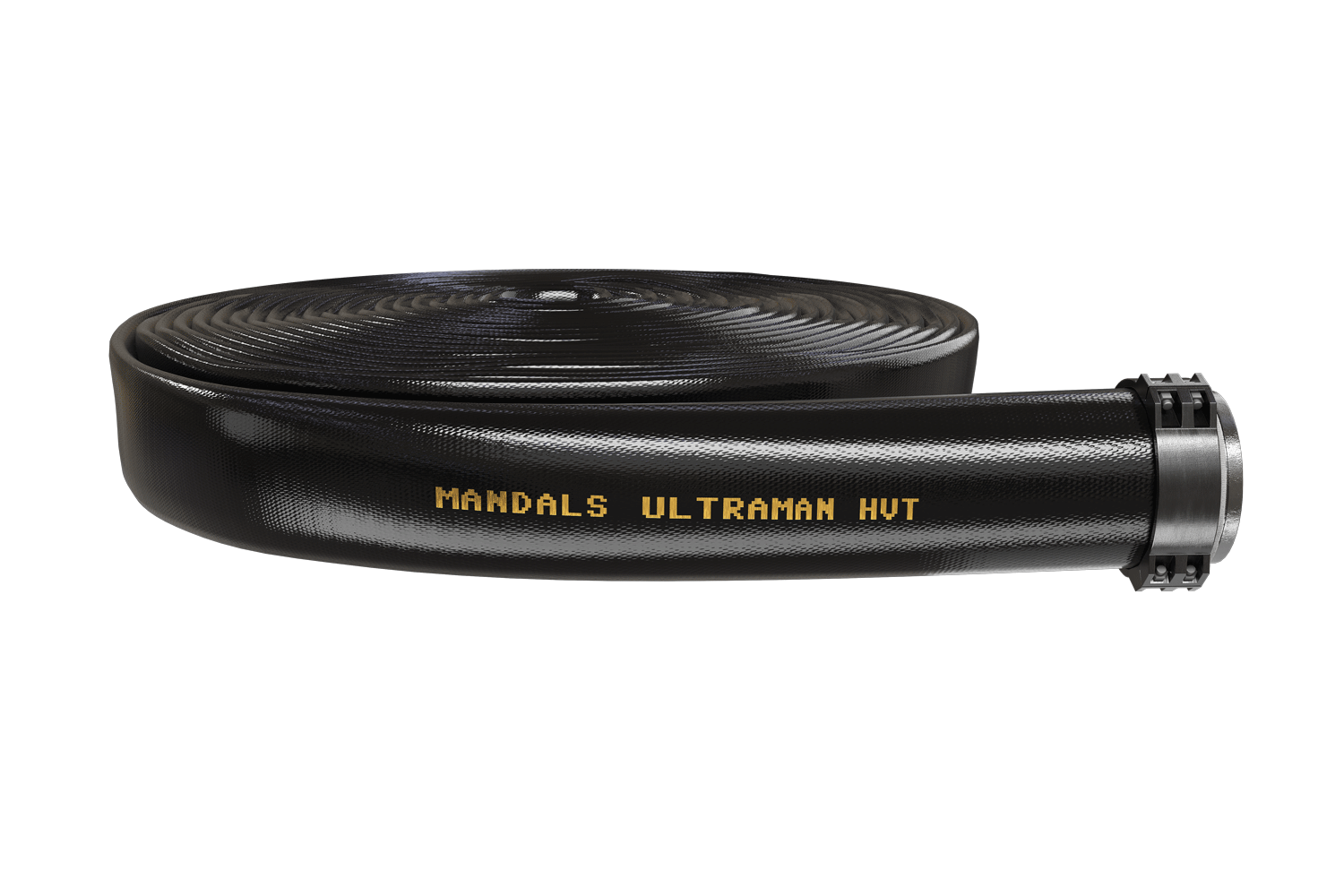 Ultraman is a multi-purpose transfer hose used in a variety of industries. Ultraman is available in a range of dimensions and features high operational pressure and compact, lightweight storage.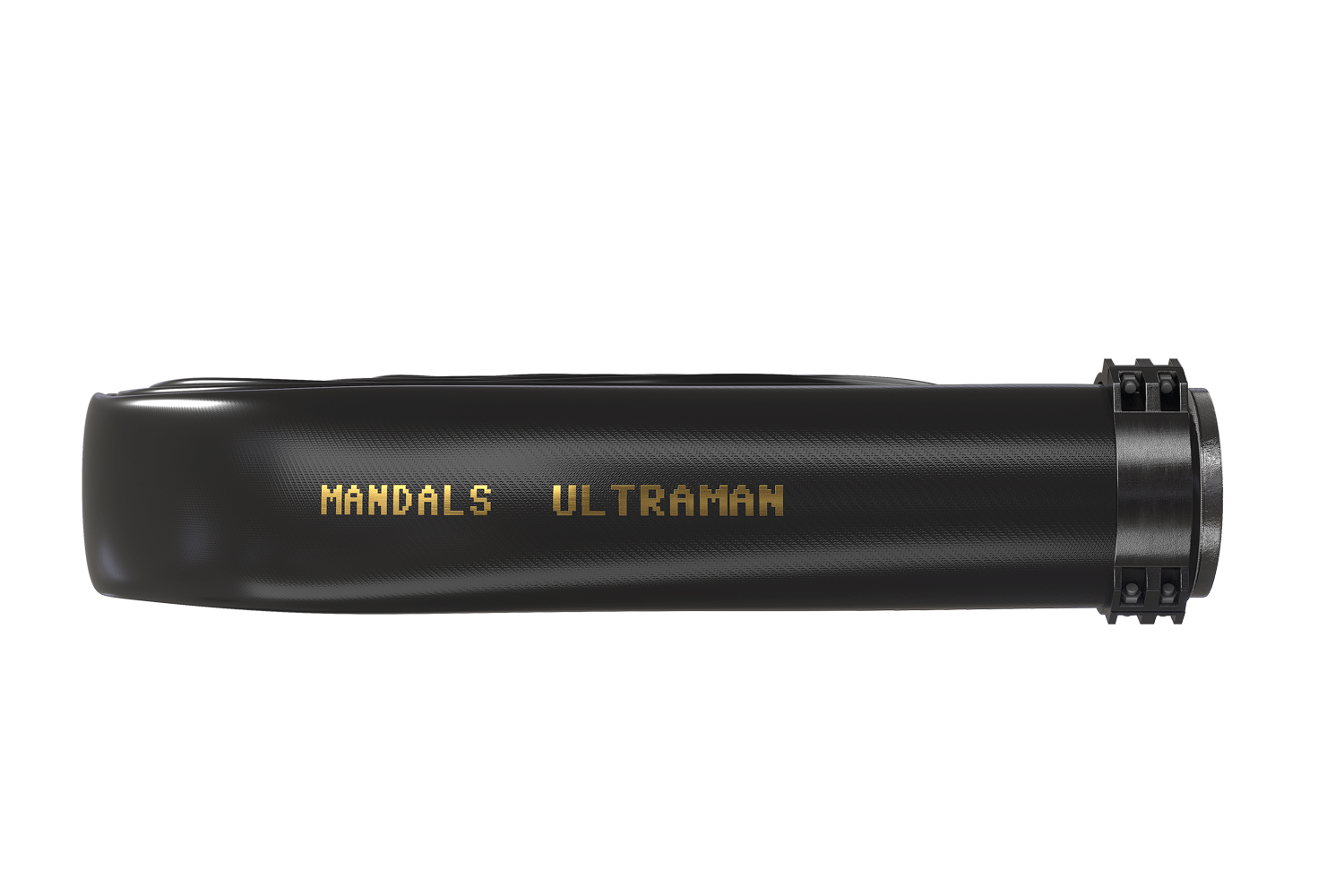 Nordre Banegate 26, 
4515 Mandal, 
Norway