For Safe Distribution of Drinking Water
Access to clean drinking water is a crucial part of any country's infrastructure and is becoming a challenge in many parts of the world. The use of lay-flat hoses can help distribute water more evenly, minimizing the amount of water you have to have access to compared to more traditional methods of water transportation. This also minimizes the chances of water-borne diseases, and also reduced the amount of energy needed to pump the water.  Our hoses can be used for both static and moving water sources, making them an ideal choice for large-scale water distribution.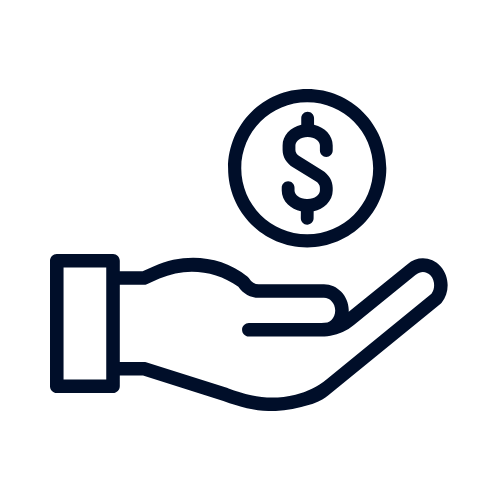 Incorporating our potable water hoses for dewatering will save you money compared to other traditional dewatering methods.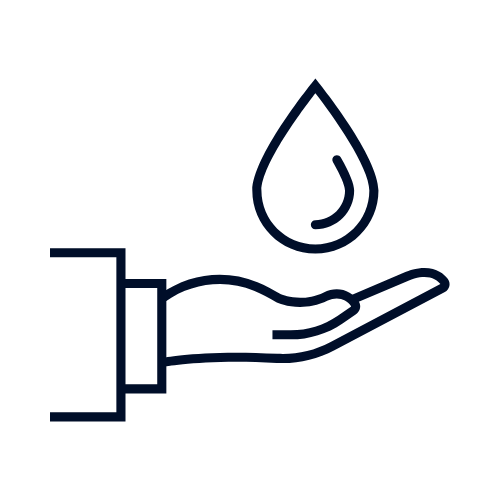 Our potable water hoses are drinking water approved with the most relevant certificates.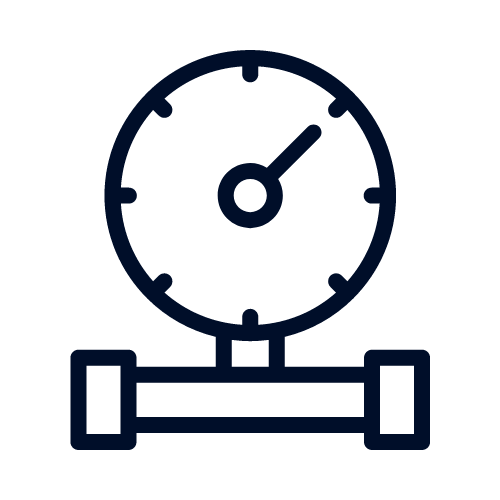 Our hoses can transport large volumes of water with high working pressure, quickly and safely.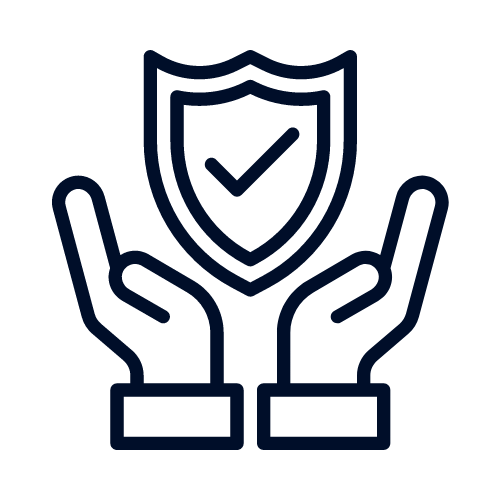 Our hoses are made approved for safe transport of water in several applications.
Aquaman is a lightweight lay-flat hose designed to transfer large volumes of liquids with high working pressures. In addition to its premium abrasion resistance, the hose is designed, tested, and certified for potable water transfer.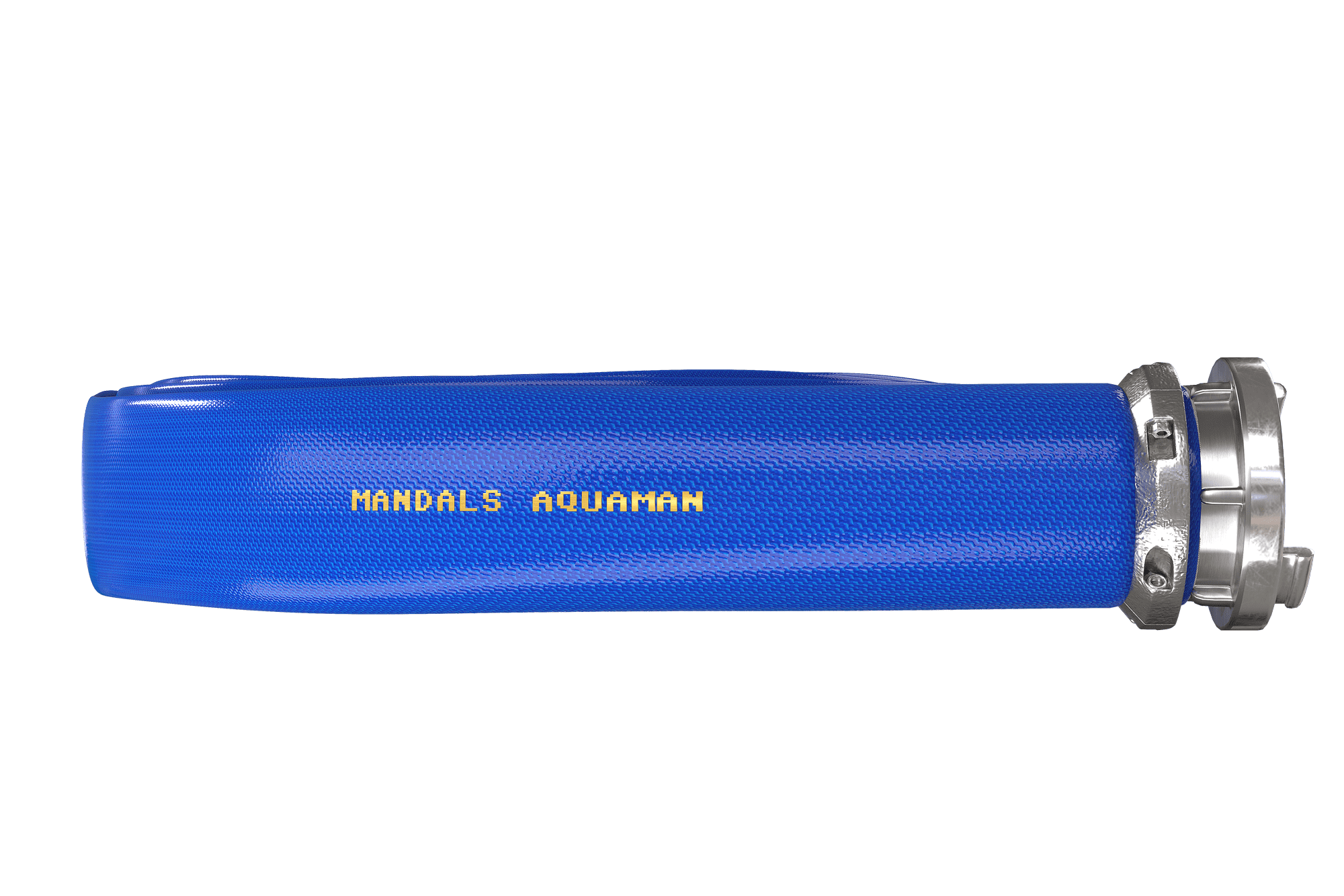 With Wellman 300, you get a lay-flat hose with excellent hydraulic performance that is designed for rapid installation and removal of submersible pumps.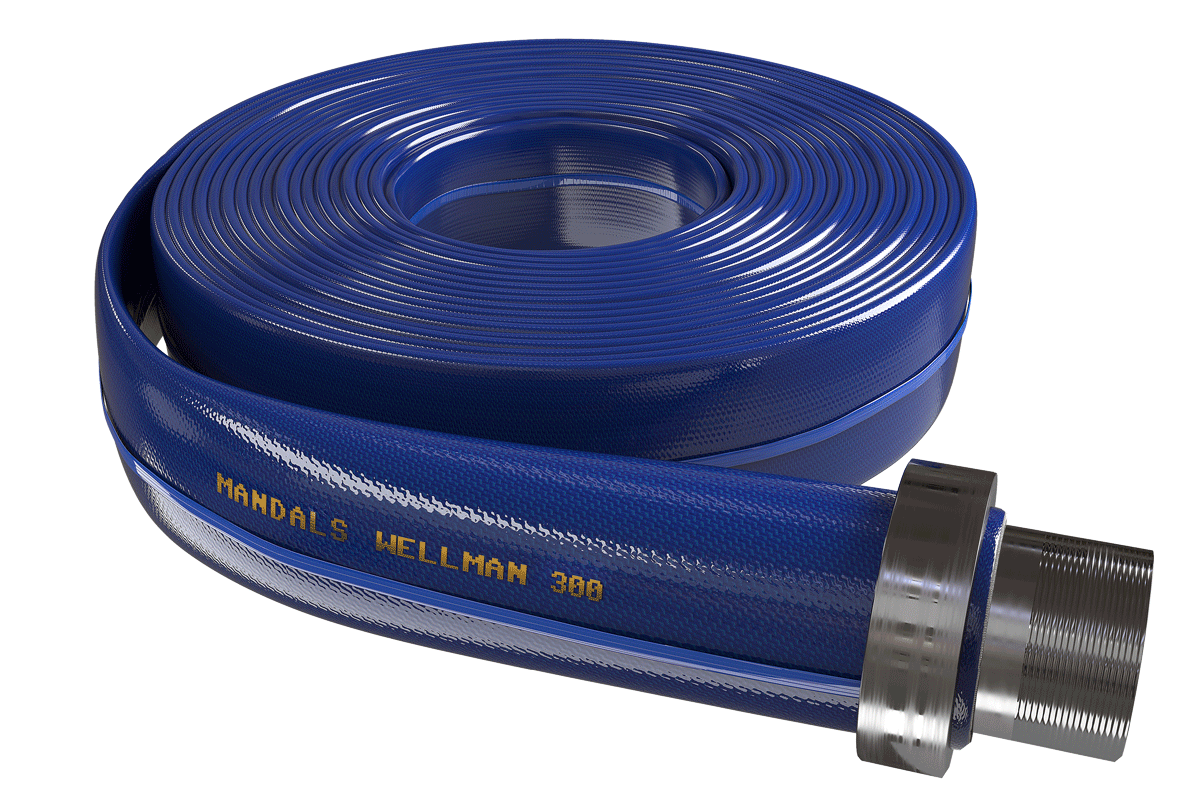 Nordre Banegate 26, 
4515 Mandal, 
Norway